How Do Bifold Doors Work
Bifold doors are also called folding sliding doors and room dividers because they can fold in or out in order to create an opening. These door structures have oversized glass panels, which allow the natural light to come inside your home. the door itself slides to open and neatly folds up and stacks against the wall to make the entrance. You can install these doors at both internal and external locations. Internal bifold doors are used in smaller spaces like laundry rooms, pantries, wardrobes, etc. External bifold doors are used to connect the outside of your home with the inside that leads to your garden, backyard, and pool.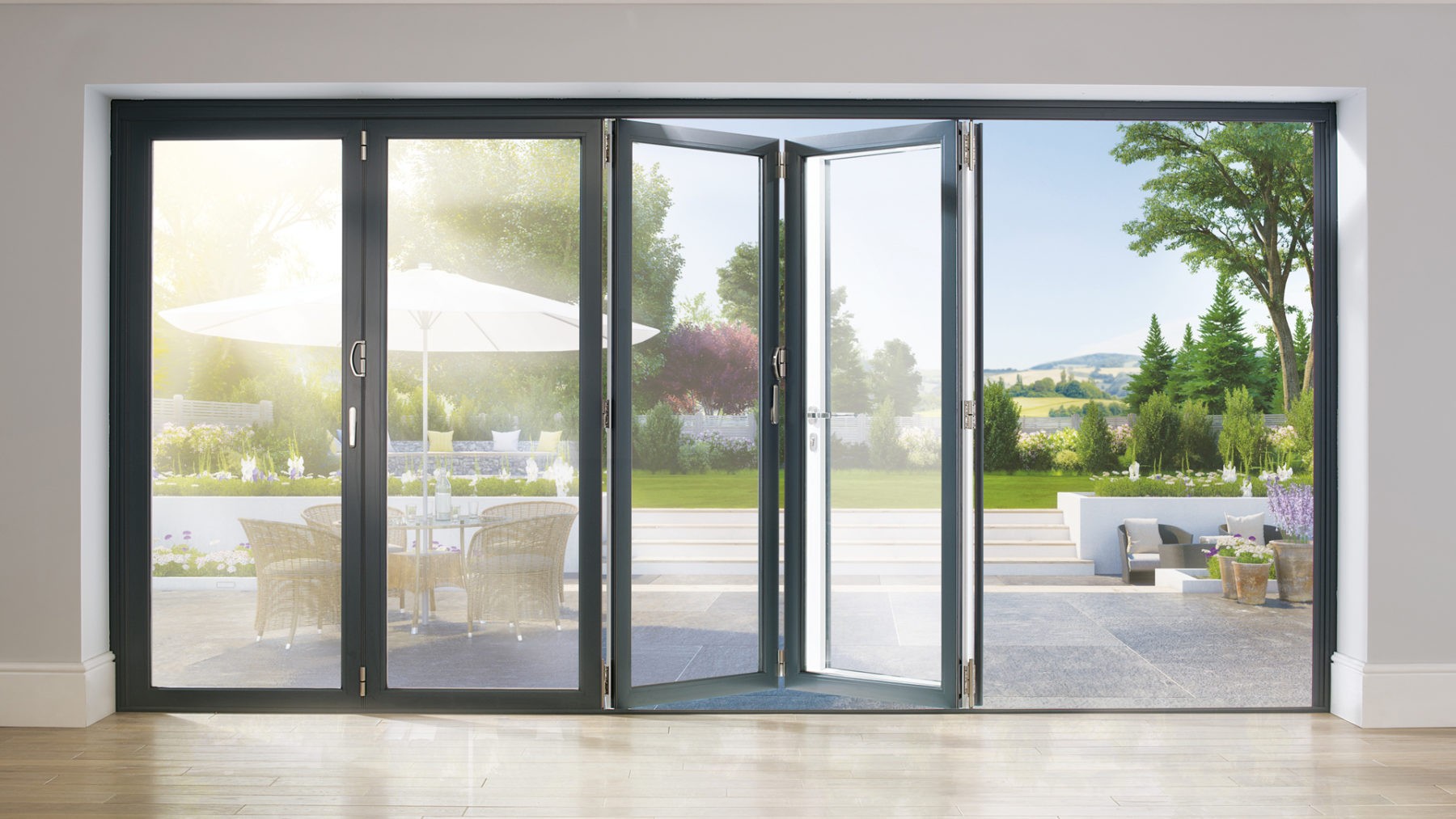 Unlike standard hinged doors or French doors, these bifold doors are made up of panels that are hinged together and slide on the runner in the floor and beam of a doorway. These types of interior and exterior bifold doors use a simple tracking system, which runs along the panels. The doors are worked by folding in on themselves and then gliding along the tracking system with the help of the wheels. This results in getting a smooth movement motion and quite an operation.
Bifold Interior Doors
can be made up of different materials such as timber, composite, PVC, and aluminum. In this aluminum materials are more popular because of their strength, and long-lasting mechanism. The interior bifold doors can be either two doors that fold to one side or four individual panels that open from the center, with a couple of doors that can be folded on each side.
Advantages of Bifold Doors:
External and internal bifold doors ensure higher flexibility that can be personalized to meet all the needs. These types of doors are suitable for connecting two living rooms, dining spaces, kitchens, and more places. Also, bifold doors allow you to make bold statements and enhance the look of your home. you can also customize the shape, style, texture, and color of the unit.
External Bifold Doors Advantages:
The main advantage of installing the external bifold door for your home is to get an uninterrupted view of the outdoor landscape. You can get the natural light from indoors when you want to relax on the weekends. If you have a beautiful garden or pool that you want to show off to your guests or visitors, external bifold doors serve as the best option. It also gives enough security by having a locking system that works across the multiple points on the sliding track.
Internal Bifold Door Advantages:
Bifold interior doors take minimum space and are able to fold back on themselves and ensure smooth working operation. You can easily install these doors by yourselves by having some experience with advanced carpentry skills.
Conclusion:
Bifold doors add a great look to your home and provide safety to keep your home secure. Feel free to use this type of door on your home anywhere to enhance the aesthetics.