Is Buying Flats in Mogappair a Wise Investment
The real estate market in Chennai, India has been on the rise in recent years with various neighborhoods becoming more popular among homebuyers and investors. Mogappair, which lies in the city's northwest is one such area that has garnered more attention. This area once was a suburb, but now has transformed into a bustling residential area with modern amenities and excellent connectivity. But is buying flats in mogappair a wise investment? Let's explore now.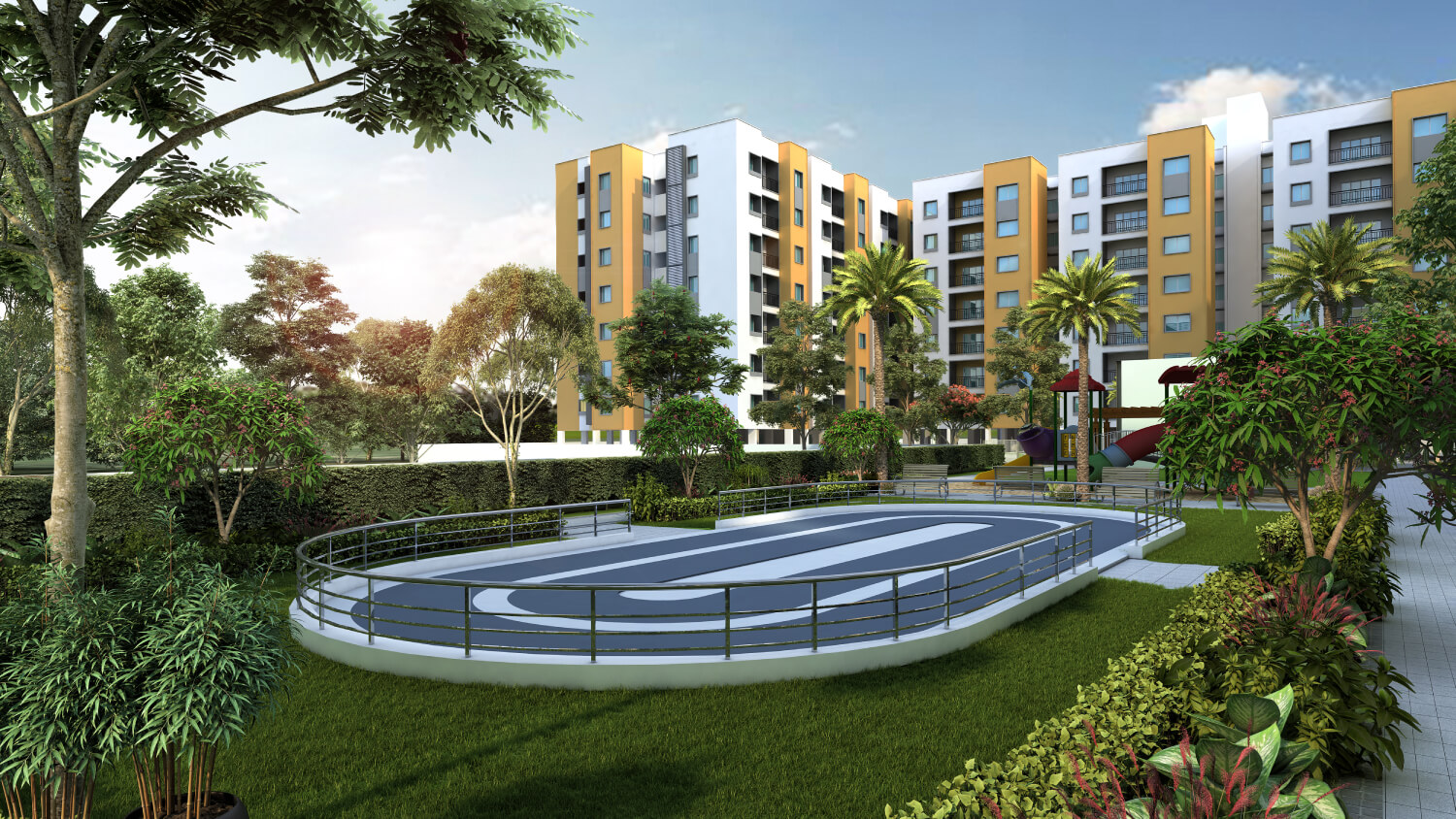 Mogappair is popular for its well-planned layout and development and offers a range of housing options including apartments, independent houses, and villas.
Flats in mogappair west
are particularly sought after due to their affordability and potential for appreciation in value over time. The following are some of the reasons why investing in flats in mogappair can be a wise decision.
Better Location:
Mogappair location is one of its biggest advantages. It is well connected to the various parts of Chennai through major roads and public transportation. The neighborhood is close to the Chennai bypass road, which offers quick access to Ambattur, Anna Nagar, and Porur. Also, it is conveniently located near the commercial hubs of Ambattur and Sriperumbudur, making it an attractive location for working professionals.
Potential For Appreciation In Value:
Over the years, mogappair's real estate value has constantly increased. The area's properties are in higher demand as a result of the strategic position and quick infrastructural development. Property values have increased steadily, which makes it a potentially profitable investment option. Additionally, buying mogappair flats now might result in sizable profits down the road because the Chennai real estate market is expected to expand in the upcoming years.
Rental Income Potential:
Apart from appreciation in property value, flats in mogappair also offer good rental income potential. The neighborhood is well-populated and attracts a large number of working professionals, which creates a demand for rental properties. Investing in flats in mogappair west and renting them out can generate a steady rental income, which makes it a viable investment option for those looking for passive income streams.
Peaceful Environment:
Mogappair is renowned for its peaceful and serene residential environment. For people looking for a quiet and comfortable place to live, this area is a good choice because it is less crowded than other areas of Chennai. Families and retirees choose this area because of the presence of parks, green spaces, and tree-lined streets that enhances the quality of life in the area.
Proximity To Nature:
Despite being located in a busy city like Chennai, Mogappair offers proximity to nature. This neighborhood is surrounded by several lakes like Puzhal Lake and Ambattur Lake, which provides a serene environment and opportunities for recreational activities like boating and birdwatching. This blend of urban living with close to nature adds more charm to Mogappair and makes it an attractive investment option for those who appreciate a balanced lifestyle.
Bottom Line:
Buying flats in Mogappair can be a wise investment decision and before investing it is essential to consider the above factors in mind. It is also crucial to ensure that all legal and financial aspects are carefully reviewed before investing in any property. With the right due diligence and a long-term perspective, buying flats in mogappair can be a profitable investment opportunity that offers a blend of modern living, convenience, and potential for financial growth.