What do you know about Grazing Tables
No matter what the occasion is, food will always be an important thing. Food in the occasion can have the ability to make or break the occasion with its taste. Apart from the taste of the food you are serving, the presentation of the food also makes a strong impact on your guests. If you don't know how to present a delectable dish that everyone will love, presenting it at a grazing table will be more helpful in creating an impressive look for your food.
It is like a buffet that is designed to make a visual appeal and easy for the guests to look at and pick their favorite foods.
Grazing tables
work well for a wide variety of corporate events in order to impress guests and clients.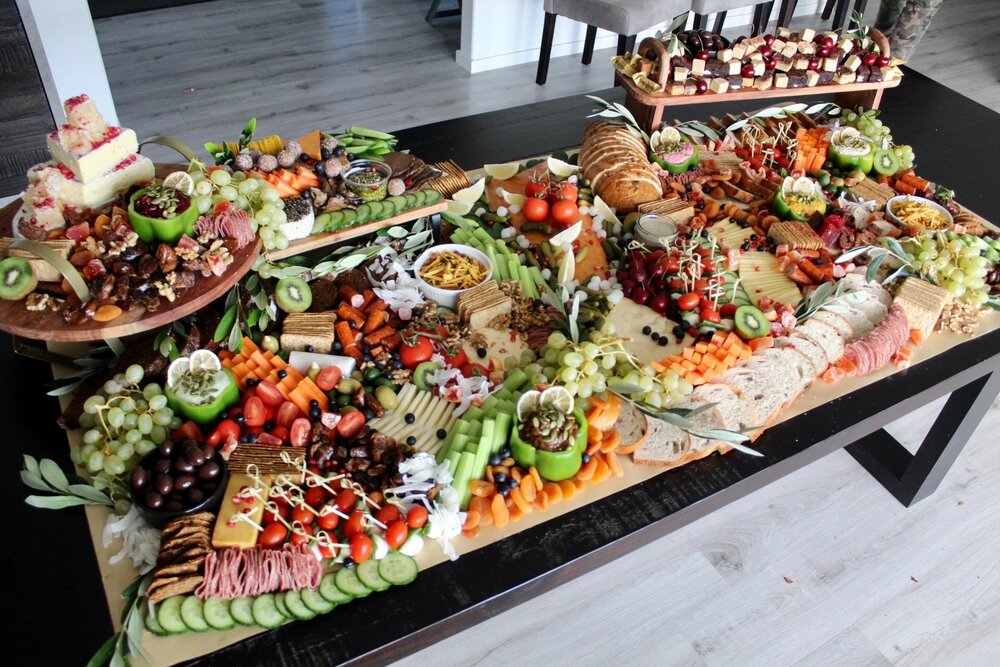 Difference between a Grazing Table and a Buffet:
You won't be able to see a chafing dish anywhere on the grazing table. The foods on this type of table are usually packed full of finger food, which makes it the guests easy to find and taste the food at the same time. Also, the food can be kept well at room temperature. But in the typical buffet, pates and dining utensils must be provided to the guests. Whether you plan to cook or bake for a group of people that takes a large amount of energy and time. When it comes to this type of tables, they are hassle-free and time-saving and contain any type of food you want depending on your budget and theme.
Why Grazing Tables are better than Something Else?
• Grazing tables are very easy to set up and need very low maintenance.
• It allows your guests to get an all-around eating experience without any need to wander around.
• It gives more opportunity to your guests and clients to taste everything without any hurry.
• You can spend more time with your guests without the need to worry about topping up your favorite dish.
Tips for Setting Up Your Grazing Table:
There are no fast and hard rules when creating grazing tables. But, below are some essential tips to consider when setting up this table for your event.
• Make sure your grazing table is medium size, not too small or not too big. If your table is too small, it makes your guests feel more inconvenient in accessing the food and the items don't have enough space to be placed on the table. At the same time, if your table is too large, your feast will look pitiful. So, it is essential to keep your table in a size depending on your food items.
• Picking the right theme for your grazing table helps you cover everything from your food and drink selections to the size of the table and the decorations you use to adorn your feast. Keep your service ware simple when you want the food to stand out and be the main attraction.
• The food you choose can suit your theme and event. Whether it's a breakfast grazing table menu, any themed team lunches, etc. Don't include food that is too big and messy to eat. Make sure your guests should be able to eat a little bit of everything from your menu.
Conclusion:
If you want your next party or event to look more impressive, grazing tables are the perfect options. From the above, you can gain adequate knowledge about this table type and some tips for setting up in order to attract your clients and guests.